DNA alone doesn't make a dad and father figures come in all shapes and sizes.
Since 1956, the award has recognised father figures who have made positive contributions to the lives of young people and their communities.
We aim to recognise the amazing work of both traditional and non-traditional fathers who support young people. A father figure may be a relative (father, partner, brother) or a role model (coach, mentor, teacher).
The award is administered by the YMCA's in Victoria and is supported by the City of Melbourne.
Sam Chew - 2021 Victorian Father of the Year
The Clayton father of three was named the 65th Victorian Father of the Year for showing unwavering dedication to his family through grief and the hardships of COVID-19. Sam has been the rock for his three children since his wife and childhood sweetheart Grace tragically passed away in 2019.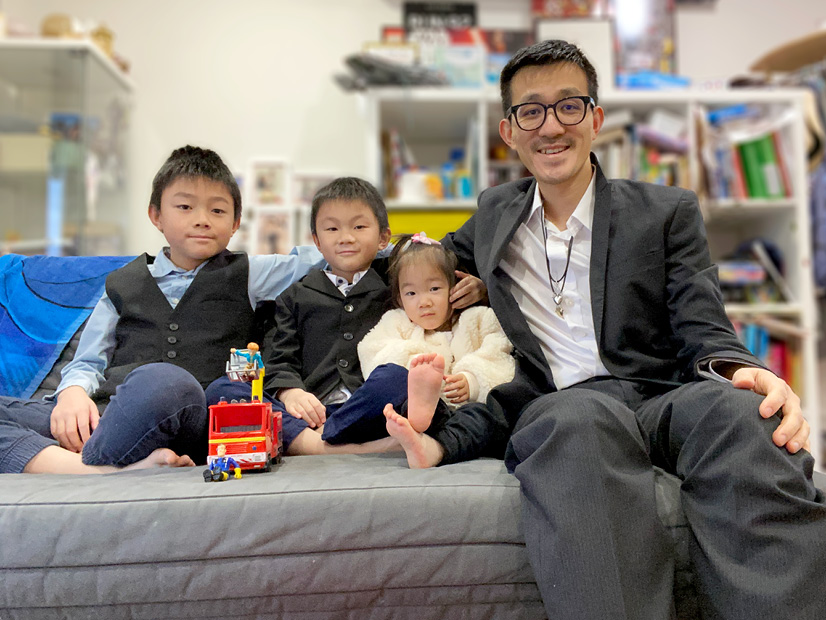 Each year an extraordinary father figure joins a prestigious list of past winners.
The award previously focused on recognising well-known community leaders. That is why you'll see prominent figures like Andrew Gaze and Bert Newton listed.
In recent years, the focus has switched to providing a platform for everyday father figures with extraordinary stories.
Our past winners page features a list of past recipients from the awards seven decade history. Each winner is listed against their year with the title they held at the time of winning.
Do you have a question or feedback about Victorian Father of the Year?
We encourage you to complete our contact form general contact form.
Learn more about the award